Range of Tensiles / Members
A wide range of protective rubber covers, are manufactured in widths up to 2500 mm in a most modern automated plant, using the finest raw material inputs. Widths up to 3200mm can also be manufactured, on request.
A. Nylon / Nylon (NN) Carcass
---
 Lower longitudinal elongation
Good flexibility and trough-ability
Resistance to mildew, moisture and rotting
Excellent impact resistance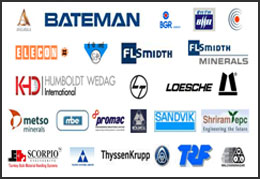 B. Polyester / Nylon (EP) Carcass
---
Besides having the advantages as listed for NN carcass belts,
EP belts have the additional advantage of lower longitudinal elongation.
C. Cotton / Cotton (CC) Carcass
---
Suitable for most applications
Good fastener holding properties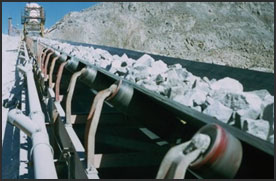 D. Steel Cord (ST) Carcass
---
Has tensile strength, well above the other available tensile members
E. ARAMID CARCASS
---
Good trough-ability & Low elongation
Tensile strengths, equivalent to Steel Cord, yet, very light in weight.